The proposed collections are a guarantee of uniqueness and creativity that come from the hands of experienced craftsmen, capable of producing the unique "piece."
A precious legacy, where craftsmanship, refined aesthetic taste and passion for wood are handed down from generation to generation, an intact thread that connects us to the past and wraps us in a timeless present.
Arte Bassanese art furniture and custom-made furnishings represent excellence in the world of craftsmanship. Each piece in the Conte D'Ancien collection is the result of careful attention to detail, a craftsmanship passed down through generations. A passion for wood is the beating heart of this family tradition, which has its roots in a past where the skill of working with this noble material was considered a true art form.
Arte Bassanese's approach to creating custom furniture and furnishings reflects a commitment to uncompromising quality. Each individual piece is shaped with a combination of handed-down knowledge and new techniques, resulting in works that combine the inherent beauty of wood with modern functionality.
"Furniture should conform to the house like a custom-made suit.
Adding something that was missing before."
In summary, our services embrace the vision of creating works that combine past, present and future. From design to custom craftsmanship to respectful restoration, our goal is to bring out the art and beauty in every detail, creating a marriage of uncompromising functionality and aesthetics.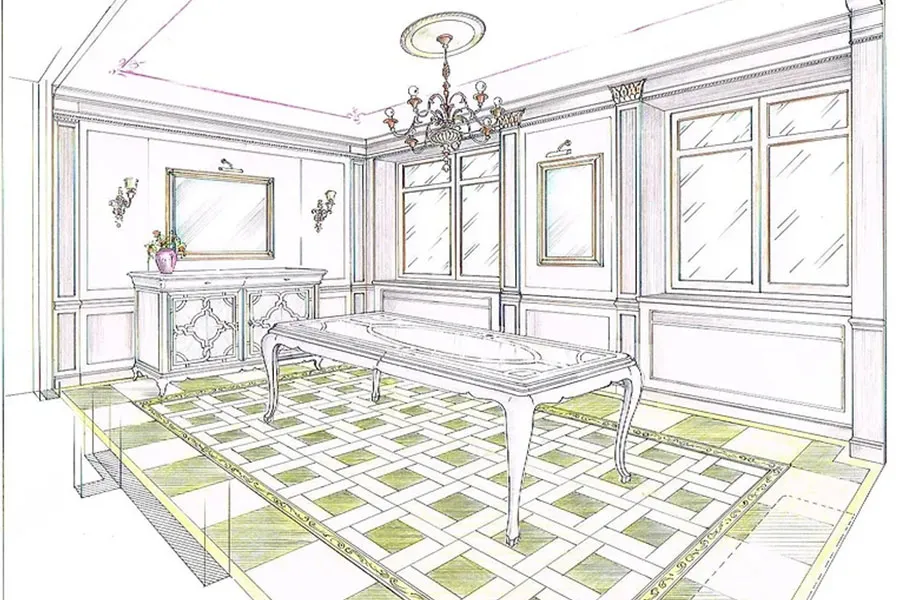 Design
Our design is the result of a unique combination of creativity and functionality.
Customized products
Our real strength. Wood, a noble and versatile material, becomes the central element of each work.
Restoration
Through inherited skills and modern expertise, we restore life to antique furniture and furnishings, preserving their authenticity and aesthetic value
"The art of wood furniture dances on the threshold between past and present, weaving craftsmanship and creative vision to transform a simple material into a living work of art that enchants the eyes and embraces the soul with its timeless elegance."
Be enchanted by the beauty and quality of our works.
Fill your abode with art with our handcrafted products.
The Veneto cabinetmaker was born in the 1940s in the Bassano area, learning the art of furniture making at old workshops, where he absorbed tradition and culture. Complete experience from the design, carving and painting stages. As an expert in antique furniture restoration, he develops the creation of unique handcrafted pieces. Comparisons with other artisans, designers and travels in Italy and abroad enrich his ever-evolving education.
Zona giorno
Collezione Divina
Zona giorno
Collezione Maggiolino
Zona giorno
Collezione 600
Zona notte
Collezione Edoardo I
Contact us for more information